So, I'm constantly finding things online. Always. Little rabbit trails make up my life. Generally it's when I'm supposed to be doing any number of other things, so I often can't read through whatever it is at the moment.
I've never quite found a way to really address this. Sure, I can bookmark it, but then there's the hassle of going through all the bookmarks and trying to remember from a title exactly what it is I was looking for. I can't tell you how many times I knew I bookmarked something but couldn't remember what I bookmarked it under. Frustrating…
This is the main reason I'm loving clipix right now. Like, totally heart-ing it. It's like bookmarks on steroids. Take a look at the cute video, I'll wait.
Isn't it awesome?! Cute little clipboards organized any way you want. I've already got one up for summer camps, blog design, and dog stuff. I also plan to have one for stuff I'd like to come back and read, recipes, and homeschool stuff.
I love that I can make these private, I can share them in a variety of ways, and they update in real-time. Take a look at some of the clipboards I just started: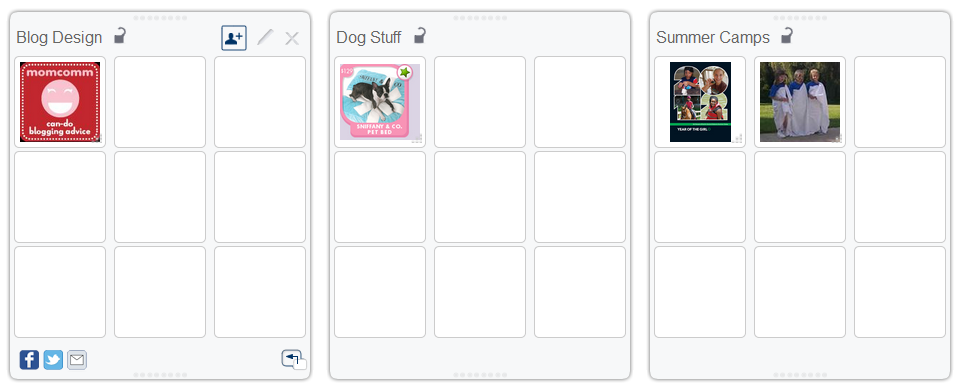 I can't wait to go through my bookmarks and start organizing them better. I know there's stuff in there I'm ready to see, but have no clue what it is…
Be sure to go check it out and let me know what you think! What would you clip?
Promoted Post